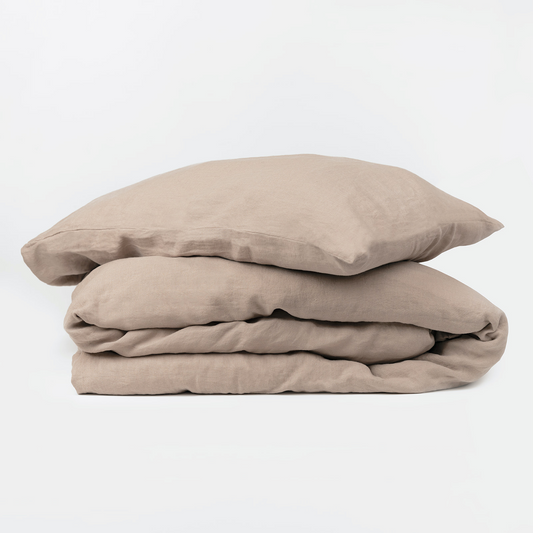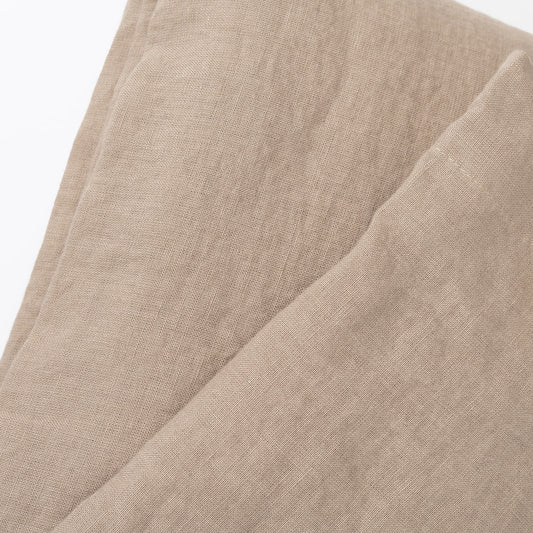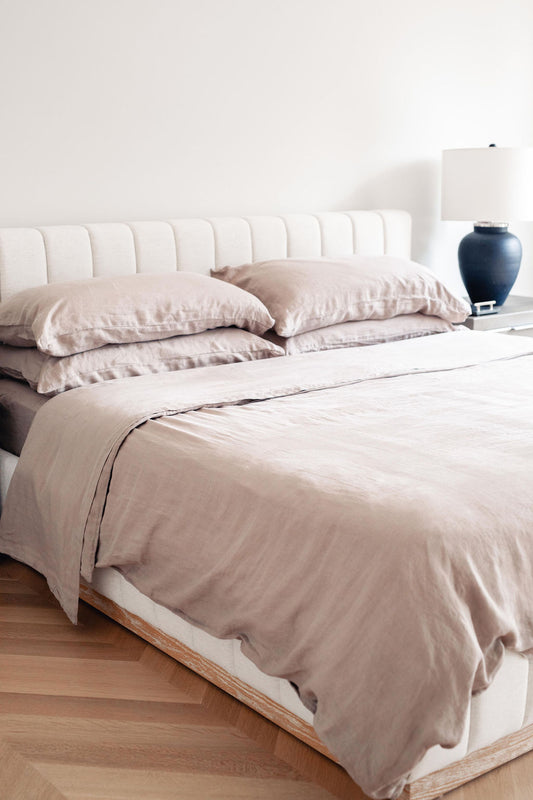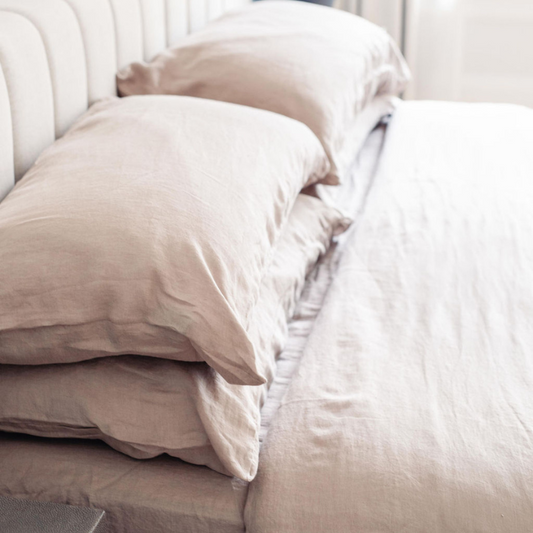 Duvet Cover Set In Warm Taupe
Ethically made in Europe
Free shipping on orders $150+
1% for the Planet
You Might Also Like
Discover more of what you love with our curated recommendations.
Frequently asked questions
Do you offer free shipping?

Yes, we offer free shipping on orders over $150 in Canada and the US.
Can I return an item?

Yes, we offer free returns within Canada.
What should I do with my old sheets?

Stay tuned for our upcoming textile recycling program, coming soon!
How do I best care for your textiles to keep them looking their best?

To ensure the continued quality and appearance of our textiles, please refer to the care instructions provided with each item.
Products & Experience
We're here to make your shopping experience effortless. Enjoy complimentary product consultations and free returns, all designed to ensure your confidence in every purchase.
Giving Back
We believe in the power of collective impact. That's why we're committed to giving back 1% of our profits to initiatives that align with our values.
Planet & Community
We prioritize the well-being of our planet and community. Through responsible materials and ethical manufacturing, we ensure that every product embodies our dedication to quality while caring for the Earth.